Barr's Auto Electric Provides Experienced Radiator & A/C Service
Altoona and Central PA drivers rely on their vehicle's air conditioning and radiator to keep the temperatures down, though in different ways. Radiators exist in nearly any vehicle with an engine, and work to keep the engine from overheating. The air conditioning system, of course, keeps the driver and vehicle's occupants from overheating. When your personal, industrial, or commercial vehicle experiences issues with the radiator or air conditioning system, look no further than Barr's Auto Electric, Radiator, & Air Conditioning. Our mechanics have many years of experience providing repairs, maintenance, and replacements for radiators and air conditioning for nearly any make and model of vehicle.
To learn more about our repair and maintenance services, or to schedule a service appointment, give Barr's Auto Electric a call today:
(814) 942-4303
.
Radiator Repairs to Fix Broken Thermostats, Leaks, and Other Issues
When the radiator is not working properly, the engine can overheat and sustain damage. Whether the thermostat is allowing water into the engine too quickly and it is not getting up to temperature, or the radiator is leaking fluids, trust Barr's Auto Electric to diagnose and fix the issue.
With over 30 years of serving Altoona, PA, and the surrounding areas, Barr's is the best place to go when experiencing radiator issues. We can provide repairs and replacements to get personal vehicles back on the road or commercial and industrial vehicles back on the job as quickly as possible.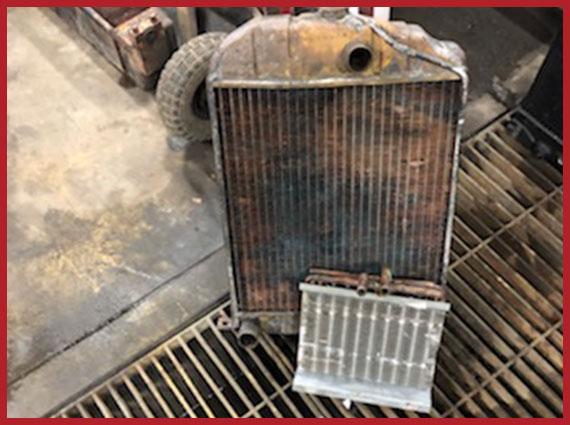 Keep Cool with Automobile Air Conditioning Service and Repairs
Summers in Central PA can get rough for drivers and industrial vehicle operators. When outside temperatures can soar well above 90 degrees, you want your vehicle's air conditioning to work properly. Do not risk heat stroke while traveling or on the job. Barr's Auto Electric offers repairs and replacements for air conditioning systems for a variety of vehicles, so call today. Trust our mechanics to provide air conditioning service for nearly any personal, commercial, or industrial vehicle.
Providing Auto Repair Services to Central PA, Including:
Blair County
Altoona, PA
Tyrone, PA
Hollidaysburg, PA
Bellwood, PA
Roaring Spring, PA
Centre County
State College, PA
Bellefonte, PA
Boalsburg, PA
Philipsburg, PA
Lemont, PA
Cambria County
Johnstown, PA
Westmont, PA
Ebensburg, PA
Nanty Glo, PA
Portage, PA
Bedford County
Bedford, PA
Everett, PA
Breezewood, PA
Hyndman, PA
Saxton, PA
Somerset County
Somerset, PA
Windber, PA
Meyersdale, PA
Berlin, PA
Boswell, PA
…and the surrounding areas.